Women's Center of San Joaquin DAWN Shelter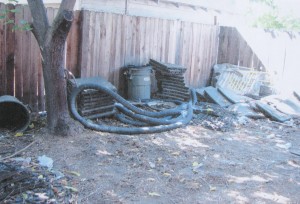 The Leadership Stockton Class of 2010 saw tremendous opportunity in renovating a shelter for victims of domestic violence, run by the Women's Center of San Joaquin County.  The shelter is home to several families, and once offered a small backyard that had succumbed to neglect and a children's playroom in need of a renovation.
Starting with the unkempt backyard used for junk storage, the group cleaned out and hauled away truckloads of trash and prepped the ground for a professional landscaper. With funds collected from the community, including sizable donations from the Stockton Olive Oil Project Charitable Organization (SOOPCO) and Herum Crabtree (et al), the landscaping company arrived and turned the empty yard into a children's grassy paradise.  Additional funds were then spent on a new bench and outdoor recreational toys and games to entertain the children in their new backyard.
To add to the class's funds, a fundraising opportunity was held in partnership with De Vinci's. The generous restaurant allowed the class to sell lunch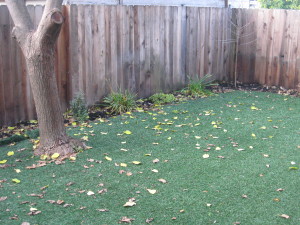 and dinner tickets and keep 60% of the ticket price to invest in their project. This activity, with thanks to too many people to mention, raised over $3600, combined with earlier donations, for a total of more than $9000.
As the Women's Center project was being undertaken, the Leadership Stockton Class of 2010 also established a self-sustaining recycle program with Langston Hughes Middle School of the Aspire Charter Schools.  The goals are to expand the program to six other Aspire schools in San Joaquin County and use the proceeds for school projects and programs such as music, art, and sports.
Click the Link Below for Project Photos: