R&R For Fremont Park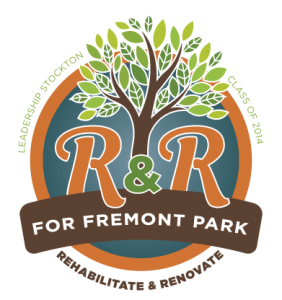 The Leadership Stockton Class of 2013/14 has selected to provide some much needed R&R (Recreation & Reclamation) for Fremont Park in Downtown Stockton. They took steps to help reclaim Fremont Park, in part by adding outdoor recreation equipment (accessible to the neighboring school children, business, and residents) and by cleaning the restroom facilities and park.
With the support of our community, they were able to raise over $26,500!!!
The initial bowl-a-thon fundraiser, Pins for the Park, raised over $11,000 towards our goal. Although this left them short of their goal, an outpouring of support from our community, and the dedication of the class, kept the project on track. They were miraculously able to raise the remaining monies to complete our project with the outstanding addition of a wheelchair accessible station.
With those funds, and the generous donation of plan design services from Siegfried Engineering, they installed: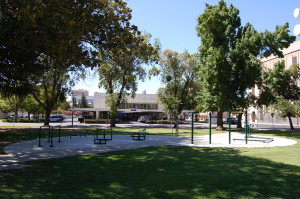 HORIZONTAL BAR
PARALLEL BARS
3 PLYO BOXES (JUMP BOX)
SPRING BALANCE BEAMS
SIT-UP BOARD
S-SHAPED JUMP BAR
WHEELCHAIR ACCESSIBLE STATION
While this was a class project, it is only possible with the support of our community. Thank you to all of the generous sponsors!
See the link below for a photo album of the project from groundbreaking to installation, to ribbon cutting!